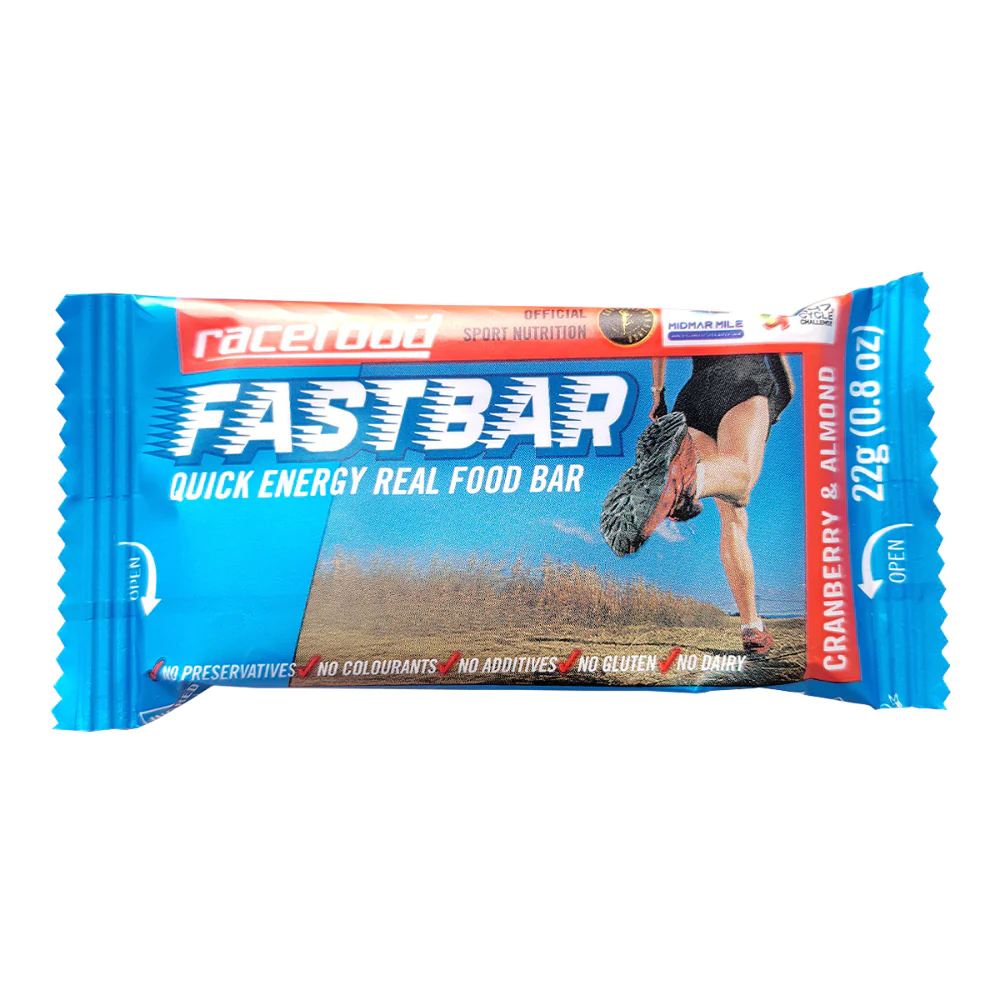 FASTBAR – CRANBERRY & ALMOND
KSh250.00
CRANBERRY & ALMOND: Glucose Syrup, Sugar, Almond Nuts (20%) (Tree Nuts), Dried Cranberries (14%) (cranberries, sugar, vegetable oil [sunflower seed]), Honey (9%), Egg Albumen Powder (8%), Wafer Paper (potato starch, water, vegetable oil [olive fruit]), Vanilla Flavouring, Salt, Maize Starch.
DOSAGE: Enjoy one bar 15 minutes before an event. Then munch one every 45 minutes to 1 hour during, and for as long as you like after.
ALLERGENS: Contains Tree Nuts and Egg. May also contain traces of Peanuts, Soya and Sesame.
*Stay hydrated while using these bars.
*Store in a cool, dry place.
*price per bar/ each