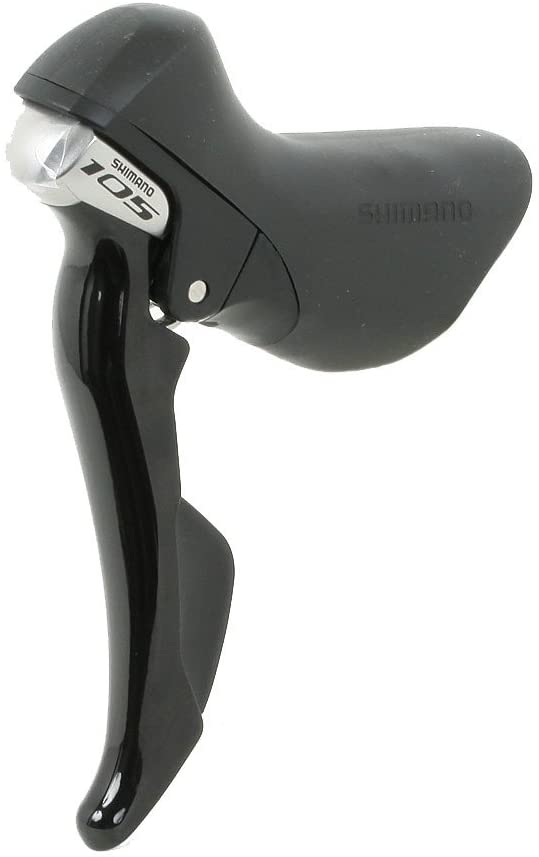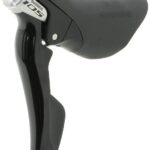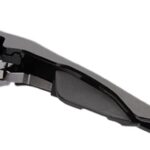 Shimano 105 ST-5800 2×11 Speed Gear-Brake Lever Black, RH Rear
KSh17,000.00
Specifically developed for the demands of road cycling, this dual control lever offers powerful braking and shifting operation. It features a compact shape that takes its design inspiration from Shimano's top-level groupsets and delivers excellent comfort and control on your road bike. It also features Reach Adjust technology, which allows you to easily fine-tune the distance between the lever and your handlebar for a more customised fit that matches your hand-size as well as your riding style. With light action and defined click engagement, this is a great choice of upgrade for responsive shifting and braking performance as you clock up the miles.
Features:
Lever Type: Dual control lever
Use: Road
Front Option Speed: 2 speed
Rear Option Speed: 11 speed
Brake Lever Clamp Band: 23.8 – 24.2mm
Brake Lever Reach Adjustment: Screw type Reach Adjust (10mm)
Shifting Lever Outer Casing Lever Side: OT-SP41
Shifting Lever Outer Casing Rear Derailleur Side: OT-SP41 Sealed
Single or Pair: Single
Weight: 486g (pair) sold individually
Technologies:
Dual Control Lever: It has brake and shifting functions in the system and enables easy operation. Ergonomic innovation is probably more critical to the higher standard performance than the added gearing. The shift internals borrow the robustness from Shimano's mountain bike (MTB) technology and are so smooth and effortless that one finger shifts front and rear are possible. Indeed, shifting is the ultimate act of Shimano Total Integration, and simply has to be experienced to be understood. The lever has an optimised structure with features that include the lighter weight pivot section in the near side of the shifting unit and the integral shifting cable for lighter steering. Its many component parts are made so compact and precise to achieve unprecedented high-speed performance.
Optislick: Optislick cables feature a minimal and uniform electrically coated layer that improves cable routing efficiency and provides excellent corrosion resistance.
Reach Adjust: Brake lever is equipped with a reach adjust mechanism. The distance from handlebar grip to lever can be adjusted to suit any hand size, type of riding and individual rider preferences.
SP41: With OT-SP41 the entire length of the outer casing is pre-lubricated with a special silicone grease for quick and precise shifting performance. OT-SP41 maximally reduces the inner cable friction to provide quick response to operations and easy/effortless shifting. Moreover, power loss due to delay in shifting and fatigue by shifting especially when you ride on the terrain with many ups and downs as well as a long distance is also reduced.
Manufacturer's Part Numbers:
Front LH: 7252-04110-0001
Rear RH: 7258-04110-0001