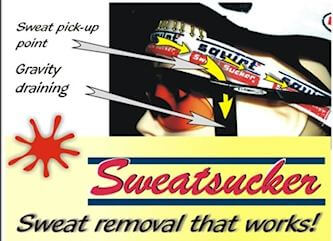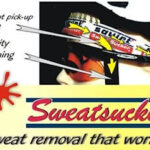 Squirt Sweatsucker II – SLURP
KSh2,500.00
THE SWEAT SUCKER IS A SWEAT BAND THAT WORKS!
IT'S MODE OF ACTION RELIES ON THREE PRINCIPLES:
Absorption
Transportation and
Evaporation
It's thin design, absorbent granules, non-woven outer material and constant evaporation ensures it works and stays cool at the same time…
Sweat is absorbed by highly absorbent granules in the sweatband that does not swell. As these granules become saturated, capillary action ensures it gets distributed evenly. In this way sweat is constantly transported to the sides. On contact with the helmet straps, it is drained down the sides of the head towards the chin and the quick drying outer material ensures constant evaporation.
SWEAT IS KEPT OUT OF YOUR EYES AND OFF YOUR
PROTECTIVE EYEWEAR
Available in limited colors