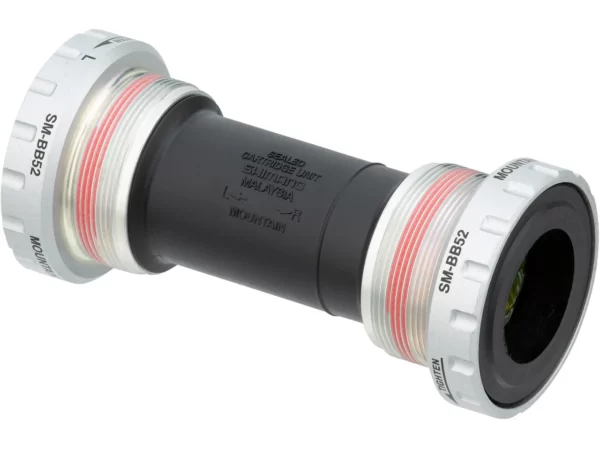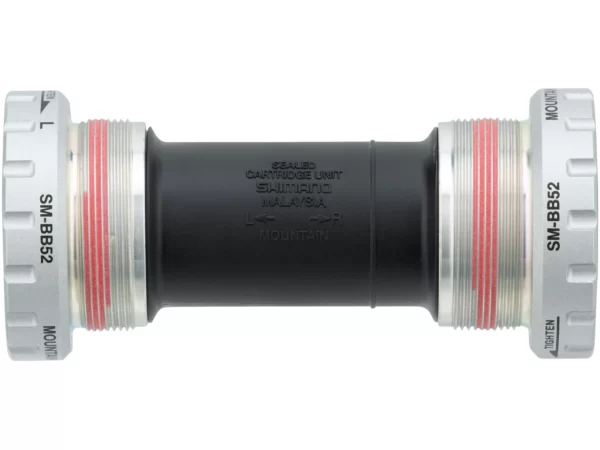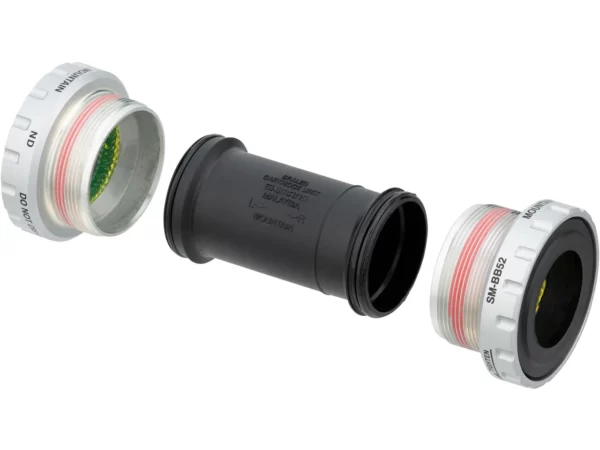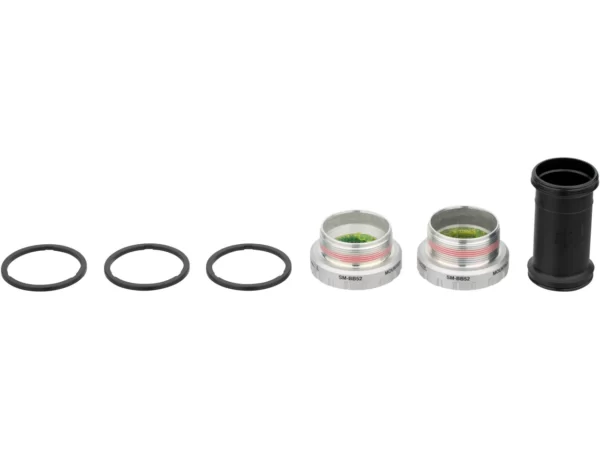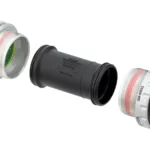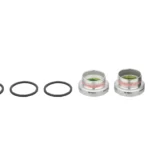 Shimano Deore / Alivio SM-BB52 Hollowtech II Bottom Bracket
KSh5,000.00
he SM-BB52 is a popular Shimano bottom bracket, which is used in countless cranks such as Alivio, Deore and ZEE. Its 24 mm Hollowtech II standard bearings deliver an optimal stiffness-to-weight ratio and rotational efficiency. The SM-BB52 BSA bottom bracket is available in a version for 68 and 73 mm shell width and in a version for 83 mm shell width.
Specifications:
Application: All Mountain, City & Touring, Enduro, Downhill
Type: BSA
Shell Width: 68 mm / 73 mm
Axle Diameter: 24 mm (Hollowtech II)
Technical Information:
Bearings: steel
Bottom Bracket Cup Material: Aluminium
Bottom Bracket Centre Tube Material: synthetic resin
Compatibility:
Recommended for:
– ZEE FC-M640, FC-M645
– Deore FC-M591, FC-T611, FC-M610, FC-M612, FC-M615, FC-M617, FC-M6000, FC-T6010, FC-M4100, FC-M5100, FC-M6100, FC-M6120, FC-M6130
– Alivio FC-M4050, FC-M4060, FC-T4060
– FC-M552-L, FC-M552-S, FC-M622, FC-M625, FC-M627
– FC-MT200, FC-MT500, FC-MT510, FC-MT511, FC-MT512, FC-MT610
– FC-T551
Features:
– painted bearing cups
– high drivetrain efficiency
– improved sealing and smoother movement
Technology:
Hollowtech II
Shimano Hollowtech II is a crank bottom bracket system designed to achieve an ideal ratio of stiffness, weight and rotational efficiency. It is based on an integration of the bottom bracket and the right crank arm and works with a 24 mm axle or bearing diameter, which has proven to be optimal in terms of stability. In many cases, the bearing cups are on the outside so that the load is better distributed. High-quality precision seals ensure a long service life.
Models:
BSA:
Shell Width: 68 mm / 73 mm
Manufacturer Number: E-SMBB52B
Contents:
– 1 x Shimano SM-BB52 right bearing cup, with bearings
– 1 x Shimano SM-BB52 left bearing cup, with bearings
– 1 x Shimano bottom bracket sleeve
– 3 x spacer